WHERE IS THE LOVE?
Simple Plan
Letra de la canción
What's wrong with the world mama,
People livin' like ain't got no mamas.
I think the whole world's addicted to the drama,
Only attracted to the things that breathe the trauma.
Overseas yeah we tryin' to stop terrorism,
But we still got terrorists here livin'
In the USA, the big CIA, the bloods and the crips and the KKK.

People killin' people dyin'
Children hurt, do you hear them cryin'?
If you practice what you preach?
Will you turn the other cheek?
Father, Father, Father help us.
Send some guidance from above.
People got me got me questioning,
Where is the love? (the love, the love)
Where is the love, the love, the love?
Whatever happened to the values of humanity?
Whatever happened to the fairness in equality?
Instead of spreadin' love we're spreadin' animosity.
The lack of understanding leading us away from unity.
That's the reason why sometimes I'm feelin' under,
That's the reason why sometimes I'm feelin' down,
It's no wonder why sometimes I'm feelin' under.
I gotta keep my faith alive 'till love is found.

People killin' people dyin'
Children hurt, do you hear them cryin'?
If you practice what you preach?
Will you turn the other cheek?
Father, Father, Father help us.
Send some guidance from above.
People got me got me questioning,
Where is the love? (the love, the love)
Where is the love, the love, the love?
(The love) The love. (The love)
Where is the love, the love, the love, the love,
The love, the love, the love.
fuente: musica.com
Letra añadida por: warriorxD! (#23.058)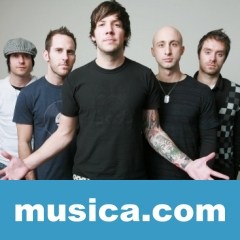 Compartir 'Where Is The Love?'