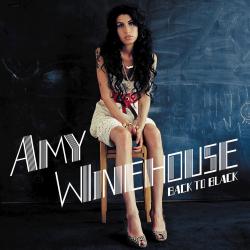 LETRA
Addicted (Letra/Lyrics)
Tell your boyfriend next time he around
To buy his own weed and don't wear my shit down
I wouldn't care if bre would give me some more
I'd rather him leave you then leave him my draw
When you smoke all my weed man
You gotta call the green man
So I can get mine and you get yours
Once is enough to make me attack
So bring me a bag and your man can come back
I'll check him at the door make sure he got green
I'm tighter than airport security teams
When you smoke all my weed man
You gotta call the green man
So I can get mine and you get yours
I'm my own man so when will you learn
That you got a man but I got to burn
Don't make no difference if I end up alone
I'd rather have myself a smoke my homegrown
It's got me addicted, does more than any dick did
Yeh I can get mine and you get yours
Yeh I can get mine and you get
Datos de esta canción
ADDICTED es una canción de Amy Winehouse que se estrenó el , este tema está incluido dentro del disco Back to Black. Agradecemos a Juan_Andres.com por haber sudido la letra de Addicted.
Sobre Addicted
Amy está contando una historia juguetona sobre su amor por la marihuana. El novio de su amiga sigue fumando su hierba y eso la hace enojar.
Esta canción no apareció en la versión estadounidense de "Back to Black", pero fue reemplazada por la remezcla del éxito de "US Billboard Hot 100", "You Know I'm No Good", con un verso del miembro del clan Wu-Tang, Ghostface Killah.
Este tema terminó su álbum debut, "Frank", con una portada sobre la hierba titulada "Mr. Magic (Through the Smoke)".