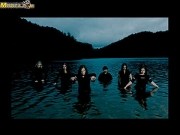 LETRA
After you (Letra/Lyrics)
You came just like the wind
to brush your fingers on my skin
you tend to light the spark
that ignites the firestorm
and you leave, you're not here
i know that no one will tie you down
you play with my emotions
and say that it's love.
Hey, i know i will never forget you
hey, i know nothing will ever change.
Inside I'm bathed
by the light of memories
and i search between the clouds
for something, just a kiss
still, i sing for you and die for you
nothing will be the same after you
maybe your memory
will brush it's fingers on my skin.
Hey, I know I will never forget you
Hey, I know nothing will ever change.