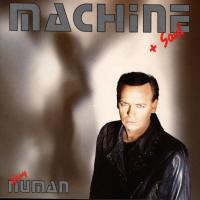 The Skin Game
Letra y Canción
Añadir a Favoritas
Guardar en Playlist
THE SKIN GAME es una canción de Gary Numan del año 1992, este tema está incluido dentro del disco Machine + Soul.
LETRA
'The Skin Game'
Your welcome to fame
Your welcome to try
I've been on TV, sold my face to you
Your welcome to love
Your welcome to me
I burned my dream, sold my heart, nobody knew
Listen children
I've seen my future
Call it the dead line for now
I've heard secrets
I've heard excuses
I've heard a voice in the dark
You're waiting for me
You've made a mistake
I'll give you nothing but lies, or nothing at all
I'm playing a game
I'm playing with you
I call it shameful, 'The skin game', don't you?
You're playing it cold
(Ripping it up)
You're playing for time
(I don't like pictures)
You're breaking my rules and I won't let you go
I'm looking for you
(Welcome to me)
Somebody screamed
(It's no use talking)
I've connections with God, what do you need?
Lost in junk sick
No sleep no motion
She said 'I've nothing to lose'
Love sick? Skin game
Welcome to romance
She's like the heart of the world
I'm still breathing
Welcome to my house
I'd steal from God wouldn't you?
One more question
Am I in danger?
Rumours, and I've got the fear
Looking for you
Is it any wonder?
Tearing it up
I'm living on empty