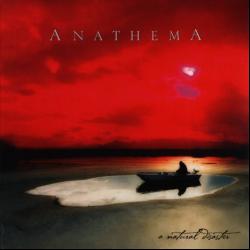 LETRA
Are You There? (Letra/Lyrics)
Are you there?
Is it wonderful to know
All the ghosts...
All the ghosts...
Freak my selfish out
My mind is happy
Need to learn to let it go
I know you'd do no harm to me
But since you've been gone I've been lost inside
Tried and failed as we walked by the riverside
Oh I wish you could see the love in her eyes
The best friend that eluded you lost in time
Burned alive in the heat of a grieving mind
But what can I say now?
It couldn't be more wrong
Cos there's no one there
Unmistakably lost and without a care
Have we lost all the love that we could share
And its wearing me down
And its turning me round
And I can't find a way
Now to find it out
Where are you when I need you...
Are you there?
Datos de Are You There?
ARE YOU THERE? es una canción de Anathema del año 2003, este tema está incluido dentro del disco A Natural Disaster. Agradecemos a Sweet Harlequin por haber sudido la letra de Are You There?.