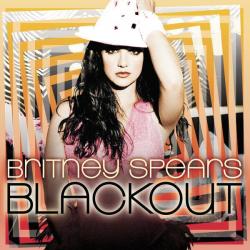 LETRA
Heaven On Earth (Letra/Lyrics)
Your touch
Your breath
Your face
Your hands
Your head
You're sweet
Your love
Your teeth
Your tongue
Your eye
You're mine
Your lips
You're fine
You're heaven on earth
I've waited all my life for you
My favourite kiss
Your perfect skin
Your perfect smile
Waking up and you're next to me
Wrap me up in your arms and back to sleep
Lay my head on your chest and drift away
Dream of you and I'm almost half awake
(The palest green I've ever seen
The colour of your eyes
You've taken me so far away
One look and you stop time)
Fell in love with you and
Everything that you are
Nothing I can do I'm really
Crazy about you
When you're next to me
It's just like heaven on earth
You're heaven
You're heaven on earth
Tell me that I'll always be the one that you want
Don't know what I'd do if I ever lose you
Look at you and what I see is heaven on earth
I'm in love with you
Your breath
Your face
Your hands
Your head
You're sweet
Your love
Your tongue
I'd move across the world for you
Just tell me when
Just tell me where
I'll come to you
Take me back to that place in time
Images of you occupy my mind
Far away but I feel you hear with me
Dream of you and you're almost next to me
(The palest green I've ever seen
The colour of your eyes
You've taken me so far away
One look and you stop time)
Fell in love with you and
Everything that you are
Nothing I can do I'm really
Crazy about you
When you're next to me
It's just like heaven on earth
You're heaven
You're heaven on earth
Tell me that I'll always be the one that you want
Don't know what I'd do if I ever lose you
Look at you and what I see is heaven on earth
I'm in love with you
I'm in love with you
I said I'm so in love
I said I'm so in love
So in love
Fall off the edge of my mind
I fall off the edge of my mind
For you
I fall off the edge of my mind
I fall off the edge of my mind
For you
Fell in love with you and
Everything that you are
Nothing I can do I'm really
Crazy about you
When you're next to me
It's just like heaven on earth
(So in love)
You're heaven
You're heaven on earth
Tell me that I'll always be the one that you want
Don't know what I'd do if I ever lose you
Look at you and what I see is heaven on earth
I'm in love with you
I'm so in love
I'm so in love
I fall off the edge of my mind
(I'm so in love)
When I just look at you
I feel like I'm gonna jump into heaven
(So in love)
And you'll catch me
Catch me if I jump
Will you catch me?
Datos de esta canción
HEAVEN ON EARTH es una canción de Britney Spears que se estrenó el , este tema está incluido dentro del disco Blackout. Agradecemos a Juan_Andres.com por haber sudido la letra de Heaven On Earth.