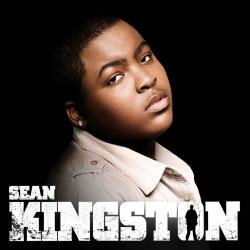 Drummer Boy
Sean Kingston
La canción 'Drummer Boy' se estrenó en 2007. Este tema está incluido dentro del disco Sean Kingston
LETRA
bahm bahm bahm bahm bahm
i can hear 'em say
bahm bahm bahm bahm bahm
all my soldiers say
bahm bahm bahm bahm bahm
if you wit me go
[simultaneously]
bahm bahm bahm bahm bahm
yeah yeah yeah yeah
can we make it to de top for once and den we shine oh shine oh
and for once i see me look at you work wit your brain woah brain woah
bahm bahm bahm bahm bahm
i can hear 'em say
bahm bahm bahm bahm bahm
all my soldiers say
bahm bahm bahm bahm bahm
if you wit me go
[simultaneously]
bahm bahm bahm bahm bahm
yeah yeah yeah yeah
say it!
i'm marching with the army of kids
all my soldiers in the streets raise your arms like this
miss america we are, we here for the crown
if you not digging the movement, kick down
i do one for the teams who crowding in each town
and i'mma hold it down and do it for me now
the beat! it's a drummer boy.
hot! like the summer boy.
in the streets i ain't eat for weeks, i got hunger boy!
Más abajo encontrarás canciones relacionadas con Drummer Boy.
Puntuar 'Drummer Boy'
¿Qué te parece esta canción?
-
0 votos
* Gracias a work13 por haber añadido esta letra el 9/10/2007.
Comentar Letra
Comenta o pregunta lo que desees sobre Sean Kingston o 'Drummer Boy'
Comentarios (47)
+ Sean Kingston
Canciones del Disco
Música Relacionada