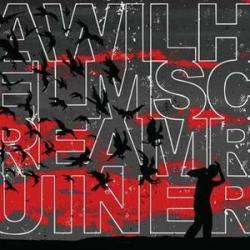 Congratulations
A Wilhelm Scream
La canción 'Congratulations' se estrenó en 2005. Este tema está incluido dentro del disco Ruiner
Al final de la letra de la canción 'Congratulations' podrás puntuar su calidad, comentar sobre ella, acceder a más lyrics de A Wilhelm Scream y a música relacionada.
LETRA
There's a waiting list to the bottom, under you.
Ex-husbands, romantics and perverts and masochists.
I'm gonna be there too.
Where's the stop where the train's gonna hit me?
True, I live for when you bullshit me.
Tell me you want me, tell me you need me.
Undress me with your eyes.
Lie to me.
Here we are, in love again.
Congratulations,
I'm here as the entertaining fool.
Must have broke every bone in your wrist, how romantic of you.
We both got this sickness; goddamn it's addictive.
It's got me bleeding for two.
Where's the truck full of bricks here to crush me?
Don't you f*** with this halo above me.
Tell me you caught me, tell me I'm sorry.
Kick me back in your life.
Torture me.
Más abajo podrás valorar y comentar la canción Congratulations.
Puntuar 'Congratulations'
¿Qué te parece esta canción?
-
0 votos
* Gracias a van182 por haber añadido esta letra el 10/10/2007.
Comentar Letra
Comenta o pregunta lo que desees sobre A Wilhelm Scream o 'Congratulations'
Comentar
+ A Wilhelm Scream
Canciones del Disco