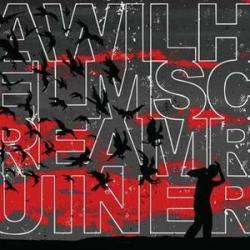 Killing It
A Wilhelm Scream
La canción 'Killing It' se estrenó en 2005. Este tema está incluido dentro del disco Ruiner
Al final de la letra de la canción 'Killing It' podrás puntuar su calidad, comentar sobre ella, acceder a más lyrics de A Wilhelm Scream y a música relacionada.
LETRA
To lose my words in this smoke filled room,
If there's a way out, I'm gonna find out.
As it burns my black eyes red.
Repress this.
My only regret: this memory.
So we can convince them that this is all we are.
Watch the martyrs when they face the ghosts.
Shake hands as the waste surrounds you.
Killing it will only make it stronger.
Killing it will only help it box you in.
Killing it will only make you lose your way.
Shot down the last witness.
Committed to finish, this is the beginning I can't miss.
The fuc*** looks those people gave us.
No fuc*** bullets can erase this.
Más abajo encontrarás canciones relacionadas con Killing It.
Puntuar 'Killing It'
¿Qué te parece esta canción?
-
0 votos
* Gracias a van182 por haber añadido esta letra el 10/10/2007.
Comentar Letra
Comenta o pregunta lo que desees sobre A Wilhelm Scream o 'Killing It'
Comentar
+ A Wilhelm Scream
Canciones del Disco