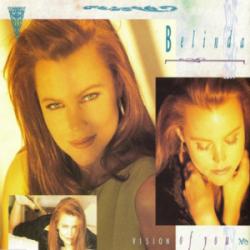 Vision Of You
Belinda Carlisle
La canción 'Vision Of You' se estrenó el . Este tema está incluido dentro del disco Runaway Horses
LETRA
Time moves a summer wind
I can see your face again
Was it such a tragedy
Being you, being me?
Smoke clears, the pictures fades
But I stay back in yesterday
All the strangers come and go
All of them will never know
Nobody's touch feels like your touch
Nobody's gets to me that much
Nobody's kiss moves me inside
And I have nowhere left to hide
Tell me what can I do?
I have a vision of you
Tell me what can I do
With this vision of you
Did I walk? Did you run?
What's the way to love someone?
Oh my Darling did we know
What it meant when we let go
How can a candle ever burn so bright?
Casting a shadow on my life
I am blinded by your light
Even without you
Más abajo encontrarás canciones relacionadas con Vision Of You.
Puntuar 'Vision Of You'
¿Qué te parece esta canción?
-
0 votos
Comentar Letra
Comenta o pregunta lo que desees sobre Belinda Carlisle o 'Vision Of You'
Comentar
+ Belinda Carlisle
Canciones del Disco