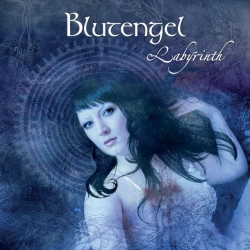 Behind Your Mask
BlutEngel
La canción 'Behind Your Mask' se estrenó en 2007. Este tema está incluido dentro del disco Labyrinth
Al final de la letra de la canción 'Behind Your Mask' podrás puntuar su calidad, comentar sobre ella, acceder a más lyrics de BlutEngel y a música relacionada.
LETRA
I see the fear in your eyes
You try to hide your pain from me
I can see behind your mask
You got a fragile heart of glass
Black tears are running down your face
But I will hold you in my arms
Nothing can divide our love
I will always be with you
There is nothing in this world
That you ever wanted more
Just someone to fight for you
When your life begins to crumble
Let me be the one you dream of
The one to hold you when you fall
The one the chase your nightmares away
The one to guide you to the end
I am not an angel
I am not a god
But I can give you all
'cause I love you.
Más abajo podrás valorar y comentar la canción Behind Your Mask.
Puntuar 'Behind Your Mask'
¿Qué te parece esta canción?
-
0 votos
* Gracias a Bloody_PleasureZ por haber añadido esta letra el 9/12/2007.
Comentar Letra
Comenta o pregunta lo que desees sobre BlutEngel o 'Behind Your Mask'
Comentarios (18)
+ BlutEngel
Canciones del Disco
Música Relacionada