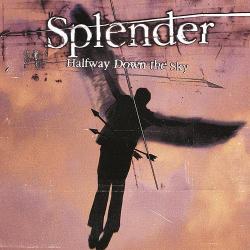 LETRA
Wallflower (Letra/Lyrics)
Two more days is all you ever wanted
Paint your face it's time to be social
Standing on the edge of your feeling
So special
Looking at the center of a downward
Circle
It's a side we offend
It's the work of a fool
It's the sign of a freak
Who's uncool
Nobody understands wallflower
Nobody gives a damn wallflower
Cannot get into you
Look what you made me do
Down, I'm so down
If you kiss the dirt
Well then you'd see my reflection
Look around and I start to laugh
No more need for photographs
Was there something you meant to say
As I walked away?
It's the way we collide
It's the way we connect
It's the way we confuse
So rude
No one will want from you
Haven't you got a clue?
Cannot get over you
Look what you put me through
Down, I'm so down
If you kiss the dirt
Well then you'd see my reflection
Intentions, aggressions, pretensions
Datos de esta canción
WALLFLOWER es una canción de Splender del año 1999, este tema está incluido dentro del disco Halfway Down the Sky.