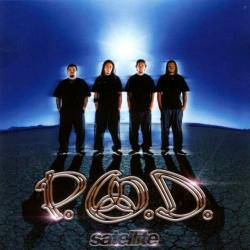 Without Jah, Nothin'
LETRA
Without Jah, Nothin' Letra
One, two, three, four!
Without Jah, what you say
What you say is nothing
Without Jah you wanna say
So say something
Without Jah, nothing to nothing
Cause everybody's soul
Won't you say something?
Jah, Jah, I live off, I live off
Of Jah, Jah
With everybody's sayin something
Something with Jah
Nothing without Jah
Without Jah, without Jah,
Nothing, nothing
Without Jah, nothing, nothing
Without Jah, nothing, nothing
Without Jah, nothing
Let everything living love Him
Let everything love Him, Lord
With Jah, something, something
Without Jah, oh, he is nothing, nothing
Without Jah, nothing, nothing
Without Jah, nothing, nothing
Without Jah, nothing
La la la la lo, we sing
Don't you know it's about human rights?
So sing along but
Whatever
What we say, each and everyday day
That Jah will lead the way
'Cause
Without Jah you ain't nothing
Without Jah nothing
And without Jah nothing
And with Jah everything
With Jah you're something
Now we got something
Now we got something
My people have shown
My Jah is something
My people have shown about
With something
Those people that love,
Them, them is something
'Cause they know that
Without Jah, nothing
La na na la la na na...
Whenever Jah loves
You know it's something
'Cause
With Jah you know
You're everything
So sing about human rights
Compadre now
P.O.D. is gonna lead on the way
With the energy
P.O.D. is gonna lead the way
Without questionality in the unity
Black and white behind them
We living for reality
Without Jah, nothing
La, la, la, la, no
Without Jah, nothing
And with Jah, everything
Hey, wa na na na...
Black and white people all over
Jah love, Jah love, Jah love, yeah yeah
Without Jah you're nothing
Without Jah you're nothing
And with Jah you're everything
And with you got something
And with you got something
Jesus loves you
Jess Christos loves you
Jess Christos loves you
Jesus Christ loves you
Oh well
Comparte si te ha gustado