DON'T STOP, IT'S A SHORT SHOT
Letra de la canción
I was looking for a driver who can drive real fast
So if you think that you're the one step into my ride
Im a fine tuned supersonic speed machine
With a sun roof top and a ganster lean

So if you feel it let me know know know
Come now what you waiting for for for
My engine's ready to explode explode explode
So start me up and watch me go go go

Get you where you wanna go, if you know what I mean
Got a ride that is smoother than a limousine
Can you handle the curves? Can you run all the lights?
If you can baby boy then we can go all night
Goes from zero to 60 in 3.5
Baby you got the keys, now shut up and drive drive drive...
shut up and drive drive drive...
I've got pass like a 57 cadalic
Got all the drive with a whole lot of boom in the back
If you look like you can handle what's under my hood
You keep saying that I will, boy I wish you would

So if you feel it let me know know know
Come now what you waiting for for for
My engine's ready to explode explode explode
So start me up and watch me go go go

Get you where you wanna go, if you know what I mean
Got a ride that is smoother than a limousine
Can you handle the curves? Can you run all the lights?
If you can baby boy then we can go all night
Goes from zero to 60 in 3.5
Baby you got the keys, now shut up and drive drive drive...
shut up and drive drive drive...

Cause the way that you get what I got, get it, get it
Don't stop, it's a short shot
And you can ride it up
Boy, I'm sorry I ain't even worried,
So step inside and ride

So if you feel it let me know know know
Come now what you waiting for for for
My engine's ready to explode explode explode
So start me up and watch me go go go
Get you where you wanna go, if you know what I mean
Got a ride that is smoother than a limousine
Can you handle the curves? Can you run all the lights?
If you can baby boy then we can go all night
Goes from zero to 60 in 3.5
Baby you got the keys, now shut up and drive drive drive...
shut up and drive drive drive...
shut up and drive drive drive...
shut up and drive drive drive...
fuente: musica.com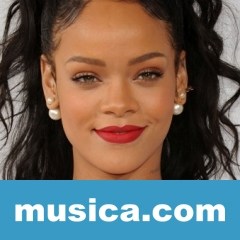 Compartir 'Don't stop, it's a short shot'