Letra de la canción
Once again I'm falling to my knees.
I try to escape cause I just can't take it.
Now this feeling is spreading like a disease.
I fake another day and the wheel keeps turning.

This place is so pathetic.
Doesn't anybody get it.
Is there anybody home?

There's nothing left.
We're just a shadow of what we used to be.

In the night there's a fire in my eyes.
And this paradise has become a place we've come to cry.
When I open your letter, the words make it better.
It takes it all away.

It keeps me holding on.

Here we are, pretending we're ok.
You can say what you want but you still can't fool me.
The life we're living, it's all a masquerade.
I try to smile but I can't remember how.

So how did we get so jaded.
Is it so complicated.
To not give up on me?

In the night there's a fire in my eyes.
And this paradise has become a place we've come to cry.
When I open your letter, the words make it better.
It takes it all away.

Whenever I need you.
Wherever I run to.
I know where to find you.
It keeps me holding on.

Whenever I need you.
Wherever I run to.
I know where to find you.

It keeps me holding on.

In the night there's a fire in my eyes.
And this paradise has become a place we've come to cry.
When I open your letter, the words make it better.
It takes it all away.

It keeps me holding on.
fuente: musica.com
Letra añadida por: spxthursday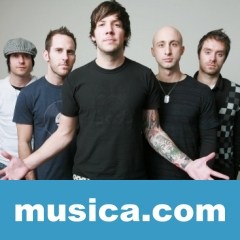 Compartir 'Holding On'