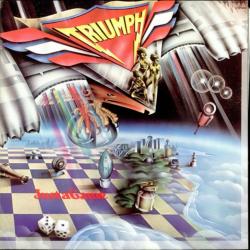 Young Enough To Cry
Letra
LETRA
Young Enough To Cry (Letra/Lyrics)
I've known a lot of women baby
I've even loved a few
Some were good and some were bad
No one was just like you
Now they say I'm too old to get hurt in love
That ain't true
'Cause girl when you left me
You broke my heart right in two
[Chorus]
I'm too old to get hurt baby
I'm too old to get hurt baby
I'm too old to get hurt baby
I'm too old to get hurt baby
Oh but I'm young enough, young enough to cry
Now my head is spinning baby,
Just like a ferris wheel
Don't know what the matter babe,
I think I see
A girl so sad and alone
Can she be crying, just like me?
[Chorus]
No matter how hard I try I can't shake it baby
My mind keeps drifting away
You couldn't see a good thing
When you had it in your hand, girl
Maybe it was meant to be another day
Are you sure I'm the heartless one, woman,
After all we've been through?
I gave you the best of my love, sweet hoochie-koo
They say I was too old to get hurt in love,
Do you still think that's true?
'Cause girl, when you left me,
You broke my heart right in two
Datos de Young Enough To Cry
YOUNG ENOUGH TO CRY es una canción de Triumph del año 1979, este tema está incluido dentro del disco Just a Game.