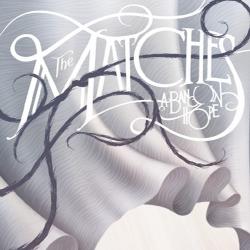 Darkness Rising
The Matches
La canción 'Darkness Rising' se estrenó en 2008. Este tema está incluido dentro del disco A Band in Hope
LETRA
Come, come
Come your darkness
Come, come
Come your private storm, come, come
Your dark floods rising
I'll be here
I'll be here
I'll be here
Come, come
Come your hollows, come, come
Come to rinse your eyes
Come, come
Your dark floods rising
I won't disappear
I won't disappear
I'll be here
Come, come
Come your confines
Come, come
Rain down your waiting world,
Come, come
Your dark floods rising
Have no fear
I'll be here
I'll be here
Dark, dark floods rising
Dark, darkness rising
Come, come your darkness
Rain down your darkness
No matter how your demons, they rise to drive me out
No matter, no matter, no matter how your demons
try to drive me out, I will not disappear
Look at us and have no fear
Look at me...
I'll be here.
Más abajo encontrarás canciones relacionadas con Darkness Rising.
Puntuar 'Darkness Rising'
¿Qué te parece esta canción?
-
0 votos
* Gracias a van182 por haber añadido esta letra el 19/3/2008.
Comentar Letra
Comenta o pregunta lo que desees sobre The Matches o 'Darkness Rising'
Comentarios (2)
+ The Matches
Canciones del Disco