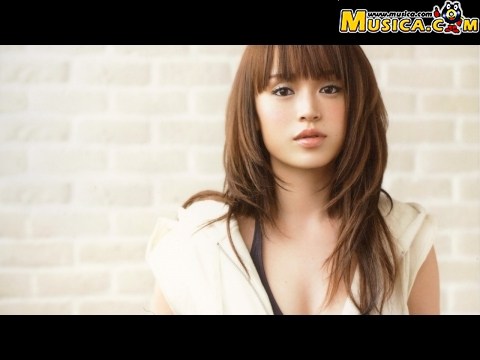 LETRA
*Are you feeling alright?
Come on and just join to the beat now
'Cause tonite's da nite to remember
You gotta have a good time
And forget about your worries
Just leave' em all behind now
'Cause tonite's da nite to remember
We're gonna have some fun
Tobira wo akereba mou soko wa Party Time
Higenjitsuteki na kuukan ga
Asa ni naru koto nan ka kangaezu sekaijuu yurasukurai
We gonna bounce tonite, oh yeah
Don't stop, Give me some more...
**Saa KIRAKIRA hikaru RAITO ni karada azukete
Ima shika nai jikan wo tanoshimi mashou (Let's go!)
Kono ba dake demo atsuku ookina koe de sakende
Sou Tonite's da nite 2 remember, it's gonna be alright
Hey DJ!! Mada mada sawagasete
Owara naitte omowasete hoshii yo
Zutto te ni motta GURASU no AISU mo tokeru hodo ni
Get Down tokei mo ki ni shi nai oh yeah
Holla, look at me now...
**Repeat
All We need Is Love
*Repeat
Soto wa mou mabushii hisashi
Furi muke to samishiku naru kedo
Me wo tojite omoidashite
Kokoro odoru oto/FUROAA no Heat
It's so fine, oh yeah
Wasurerare nai...
Let me see your hands up You gotta clap back
Don't be so square now Let's party in everywhere!
Party Over kono yubi tomare cyou Hot na oto ni kakomare
Go!! DJ IKE ten no Come Again!! Gokigen ni 2 Da ijigen
Beat ni tobiiri konya tobikiri GOOJASU marude kono Pinky Ring
Kitaze Polo no eri tate It's Gonna Be Alright
AITSU itomeruze konya juu ni RAIBARU wa karuku ni sanjuu nin
Yo, GAKI ni wa muri daze yubi kuwae FUROA no sumide Be Quiet!!
Kakushin han wa Sexy ore wo yowasu marude Hennessy
Come On Ma' Konya odori akashi sono ato wa...himitsu no hanashi
**Repeat
*Repeat 2 Times