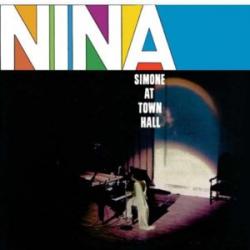 The Other Woman
Nina Simone
La canción 'The Other Woman' se estrenó el . Este tema está incluido dentro del disco Nina Simone at Town Hall
Al final de la letra de la canción 'The Other Woman' podrás puntuar su calidad, comentar sobre ella, acceder a más lyrics de Nina Simone y a música relacionada.
LETRA
The other woman has time to manicure her nails,
The other woman is perfect where her rival fails.
And she's never seen with pin curls in her hair - anywhere.
The other woman enchants her clothes with French perfume.
The other woman keeps fresh cut flowers in each room.
Many clever toys that's scattered everywhere...
And when her old man comes to call,
He'll find her waiting like a lonesome queen.
'cause when she's by his side
it's such a change from her old routine.
But...
The other woman will always cry herself to sleep.
The other woman will never have his love to keep.
And, as years go by...
The other woman will spend her real life alone
Más abajo podrás valorar y comentar la canción The Other Woman.
Puntuar 'The Other Woman'
¿Qué te parece esta canción?
-
0 votos
* Gracias a shemkasai por haber añadido esta letra el 25/8/2008.
Comentar Letra
Comenta o pregunta lo que desees sobre Nina Simone o 'The Other Woman'
Comentar
+ Nina Simone
Canciones del Disco