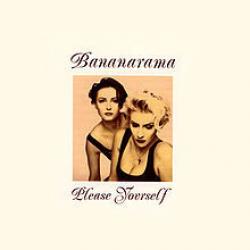 Movin' On LETRA
Bananarama
Añadir a Favoritas
'Movin' On' se estrenó en 1993. Este tema está incluido dentro del disco Please Yourself
Al final de la letra de Movin' On podrás comentar sobre ella o acceder a más canciones de Bananarama y a música relacionada.
You know I'll miss you
When you're gone
And I can't pretend
That I know when
Our love started to go wrong
(bridge 1)
I know we planned to stay together
We just ran into stormy weather
We couldn't see the dark clouds in the sky
(chorus)
But I had no way of knowing
And I don't know where I'm going
But I'm movin' on
We talked it over
We've said it all
But who could say
It would be this way
But the writing's on the wall
(bridge 2)
And now the sun has finally set and
This is where the story ends we
Didn't count upon a rainy day
(chorus X 2)
I'm movin' on (x 2)
(bridge 1)
(chorus (x 2)
I'm movin' on
(chorus)
Más abajo podrás valorar y comentar la canción Movin' On.
Puntuar 'Movin' On'
¿Qué te parece esta canción?
-
0 votos
* Gracias a shemkasai por haber añadido esta letra el 26/9/2008.
Comentar Letra
Comenta o pregunta lo que desees sobre Bananarama o 'Movin' On'
Comentarios (1)
+ Bananarama
Canciones del Disco
Música Relacionada