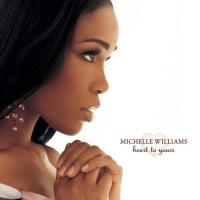 Better Place
Letra y Canción
Añadir a Favoritas
Guardar en Playlist
BETTER PLACE es una canción de Michelle Williams del año 2002, este tema está incluido dentro del disco Heart To Yours.
LETRA
'Better Place'
Let me tell you I appreciate all the love and strength you've shown
I know it's hard to keep a smile on your face
And nobody could eva' take their place
Every mother, every sister, brother, every child thats now gone
I know they're smiling looking down on your face
In a better place I'll hear them say
Can't nobody hurt me,
Can't nobody fade me
I'm resting in a better place
Can't nobody harm me
Can't nobody touch me
I'm resting in a better place
I'll keep standing through the trial of life even if I stand alone
Through the times when I feel I can't go on
I feel a hand pusin' me upward.
Man, I don't have no time for haters this journey will be love.
I'm in a much better state of mind
And this is where I'll stay
A better place.
Can't nobody hurt me
Can't nobody fade me
I'm resting in a better place
Can't nobody harm me
Can't nobody touch me
I'm resting in a better place
Can't nobody hurt me,
No more sorrows
I'm okay now
I'm resting in a better place
I miss you
I'm always in your heart.
A better place