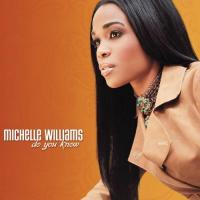 Have You Ever?
Letra y Canción
Añadir a Favoritas
Guardar en Playlist
HAVE YOU EVER? es una canción de Michelle Williams que se estrenó el , este tema está incluido dentro del disco Do You Know .
LETRA
'Have You Ever?'
[Spoken]
I know someone whose love you can totally depend on
Have you ever thought that you needed any one this much before?
That's right, listen...
[Verse 1]
So you're finally tired, of the friends that you admired
Spreading love that leaves you empty, promises that leave you empty
Tell me what are you gonna do, 'cause it's really all up to you
Make up your mind today, please yeah
I know who you can go to, He'll never let you down
And his love you can depend on
Forever and ever... yeah
[Chorus]
Have you ever, needed anyone this much before
Did you ever think that it'd be Jesus
No never, never knew his love is what you have been waiting for
[Verse 2]
So you search for security love of money and what it brings
Thought you'd buy you some happiness, but you found out it didn't last
One thing I wanna say, that it's all His anyway
Between you and me, ooh listen
I know who you can go to, He'll never let you down
And his love you can depend on
Forever and ever... yeah
[Chorus]
Have you ever, needed anyone this much before
Did you ever think that it'd be Jesus
No never, never knew his love is what you have been waiting for
[Bridge]
All of His love is for you
No He won't hold back, 'cause He's all of that, it's true
All of His love is for you
[Chorus]
Have you ever, needed anyone this much before
Did you ever think that it'd be Jesus
No never, never knew his love is what you have been waiting for