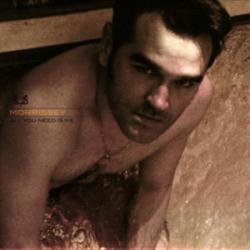 LETRA
You hiss and groan and you constantly moan
But you don't ever go away
That's because
All you need is me
You roll your eyes up to the skies
Mock horrified
But you're still here
All you need is me
There's so much destruction
All over the world
And all you can do is
Complain about me
You bang your head against the wall
And say you're sick of it all
Yet you remain
'Cause all you need is me
And then you offer your one and only joke
And you ask me what will I be
When I grow up to be a man
Uhm, nothing!
There's a soft voice singing in your head
Who could this be?
I do believe it's me
There's a naked man standing, laughing in your dreams
You know who it is
But you don't like what it means
There's so much destruction
All over the world
And all you can do is
Complain about me
I was a small, fat child in a council house
There was only one thing I ever dreamed about
And Fate has just
Handed it to me - whoopee
You don't like me, but you love me
Either way you're wrong
You're gonna miss me when I'm gone
You're gonna miss me when I'm gone
fuente: musica.com

Comparte si te ha gustado



Puntuar All you need is me
¿Qué te parece esta canción?
-
0 votos
Canciones del disco
Artistas relacionados