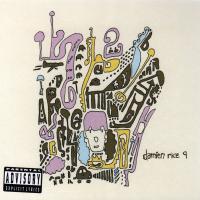 Elephant Letra
Añadir a Favoritas
Guardar en Playlist
ELEPHANT es una canción de Damien Rice que se estrenó el , este tema está incluido dentro del disco 9.
Letra 'Elephant'
This has got to die
This has got to stop
This has got to lie down
Someone else on top
You can keep me pinned
It's easier to tease
But you can't paint an elephant
Quite as good as she
And she may cry like a baby
And she may drive me Crazy
'Cause I am lately lonely
So why d'you have to lie?
I take it I'm your crutch
The pillow in your pillow case
It's easier to touch
And when you think you've sinned
Do you fall upon your knees?
And do you sit within your picture?
Do you still forget the breeze?
And she may rise, if I sing you down
And she may wisely cling to the ground
Cause I'm lately horny
So why would she take me horny?
What's the point of this song? Or even singing?
You've already gone, why am I clinging?
Well I could throw it out, and I could live without
And I could do it all for you
I could be strong
Tell me if you want me to lie
'Cause this has got to die
This has got to stop
This has got to lie down, down
With someone else on top
You can both keep me pinned
'Cause it's easier to tease
But you can't make me happy
Quite as good as me
Well you know that's a lie
Videos de Damien Rice