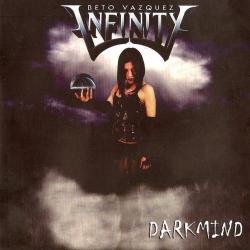 Mystic
Beto Vazquez Infinity
La canción 'Mystic' se estrenó en 2008. Este tema está incluido dentro del disco Darkmind
LETRA
The darkness of the night
Where you hide yourself
With many mysteries
Like so much in life
Now I can see your face
It's full of misery
I realize you're in my dreams
My mystery
Mystic matters
Fill me with illusion
Are you real
Or just a delusion
The darkness of my mind
Hides a mystery
Will I wake up one day
Of this eternal dream
And will I get the chance to see you that day
And will you disappear again or will you stay
All I ask of you is stay with me don't go
Don't fly away
And promise me that you will stay!
Mystic matters
Fill me with illusion
Are you real
Or just a delusion
Más abajo encontrarás canciones relacionadas con Mystic.
Puntuar 'Mystic'
¿Qué te parece esta canción?
-
0 votos
* Gracias a marcos89 por haber añadido esta letra el 28/7/2009.
Comentar Letra
Comenta o pregunta lo que desees sobre Beto Vazquez Infinity o 'Mystic'
Comentar
+ Beto Vazquez Infinity
Canciones del Disco