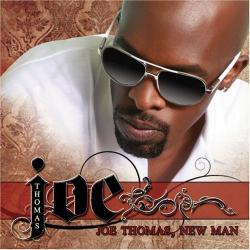 Sex Girl LETRA
Joe
Añadir a Favoritas
'Sex Girl' se estrenó en 2008. Este tema está incluido dentro del disco Joe Thomas, New Man
Al final de la letra de Sex Girl podrás comentar sobre ella o acceder a más canciones de Joe y a música relacionada.
Shortie, shortie, shortie
Tell me what you wanna do with me
Let's go (let's go)
Yes I wanna see you get low (get low)
Yeah (yeah)
Get low (get low)
Let me see you wind your body real slow
She turned around
That's when she had me right there
The most beautiful girl in here
Is givin' off a flair
But I'mma play it cool
I'mma be cavalier
Another glance and I'mma go over
Hey pretty girl, I'm tryin' to get to know ya
My name is J, baby what's your name
A pretty smile, thin waist with a bump in the back
You got that sexiness
When you walk, that ass goes clicky, yeah
I don't mean no disrespect
I'm tryin' to get off this song, lets go
So we can be gone, let's roll
And if you wanna roll, baby you can chill.........
[FADES]
Más abajo encontrarás canciones relacionadas con Sex Girl.
Puntuar 'Sex Girl'
¿Qué te parece esta canción?
1,00
1 voto
* Gracias a josecinhoschannel por haber añadido esta letra el 11/8/2009.
Comentar Letra
Comenta o pregunta lo que desees sobre Joe o 'Sex Girl'
Comentar