VETE ENGLISH LYRICS
Eclip'c
Letra de la canción
I believed in your words ...
and your kisses
For me ... there was nothing
more than you ...

But I saw you with my life Jubas
and pardon my sin to God pedi
Until he was committed
The man who has chosen for you ...

I know you're the shadow ...
helping me
break ... with my sielncio
and my solitude ...

I learned to love you can not deny
Without knowing this made me so much evil
And so today I decided to break it all
But will suffer a better ending ...

Go ...
deveras I will not stop
I was born this way and with my luck
You will not be happy with me ever ...
Go ...
I do not live with a lie
I prefer an illusion that is prohibited
rather I am a fool I was before ...

I know that you ...
Shadow were helping me
to break my silence
and my solitude ...

I learned to love you can not deny
Without knowing this made me so much evil
And so today I decided to break it all
But will suffer a better final

Go ...
deveras I will not stop
I was born this way and with my luck ...
Me never be happy

Go ...
I do not live with a lie
I prefer an illusion that is prohibited
rather I am a fool I was before ...
fuente: musica.com
Letra añadida por: Lucas del Cambacua (#17.758)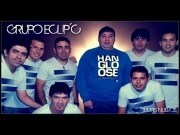 Compartir 'Vete english lyrics'