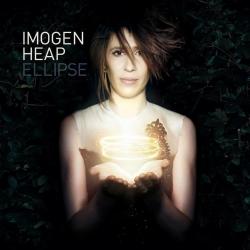 2 - 1
Imogen Heap
La canción '2 - 1' se estrenó en 2009. Este tema está incluido dentro del disco Ellipse
LETRA
First the Earth was flat
But it fattened up when we didn't fall off
Now we spin laps around the Sun
Oh the gods lost 2-1
The host of Heaven pointed out to us from lightyears away
We're surrounded by a billion galaxies
Things are not always, things are not always how they seem
will you be ready (will you be ready?)
The interim of life has got you tiptoed and
pinning all your hopes on the top dog of dreams
You're not alone in this
The pollyfilla way looks strong in the weakness of the gaps
Things are not always, things are not always how they seem
They don't turn out always, don't quite turn out always how we think
Will we be ready (will we be ready?)
I'm dying to know what's in your head
I'm dying to know how it all got in there
I'm dying to know, to help make some sense of it all
I'm dying to know, tell me is it my fault?
I care about you darling
and I care about you
cause I care about you more than anyone else
Things are not always, things are not always
how they seem
Th
Más abajo encontrarás canciones relacionadas con 2 - 1.
Puntuar '2 - 1'
¿Qué te parece esta canción?
-
0 votos
* Gracias a ©®øsby (léø..émø)MCR por haber añadido esta letra el 19/10/2009.
Comentar Letra
Comenta o pregunta lo que desees sobre Imogen Heap o '2 - 1'
Comentar
+ Imogen Heap
Canciones del Disco