Letra de la canción
Sight unseen, the road stretched out before me.
Suffocate - the water rising slowly.
Step in time, agree to share this pain.
Live or die now, but still we suffer just the same!

I took my share and then told her, "I don't want more"
We spend our lives, then ask you, what was this for,
We gave our time and still we came up short.

Cause this is all I've got, And I've nothing more.
We save the worst excuse, but the best in store.
Maybe now, we'll finally even the score.
Are you counting? - Do you even wanna know?

Cause unknown, the streets are never-ending.
Sinking down, with nothing to defend me.
Lie and wait, for some small show of mercy.
Questions change - But the answers always stay the same!
I took my share and then told her, "I don't want more"
I fell so low, I touched the ocean floor.
But what the hell are we searching for?!

Cause this is all I've got, And I've nothing more.
We save the worst excuse, but the best in store.
Maybe now, we'll finally even the score.
Are you counting? - Do you even wanna know?

She lies awake now, and cried a thousand rivers.
The circumstance here, has led this child astray.
This candle's fading, the dim light slowly withers.
You ask for guidance, but I just look away...

I have nothing more to say.

So let me down, because they never believed in you.
Seal this crown, and still we can see right through.

Cause this is all I've got, and I've nothing more.
We save the worst excuse, but the best in store.
Maybe now we'll finally even the score.
Cause this is all I've got..
And now there's nothing.
fuente: musica.com
Letra añadida por: innerdemon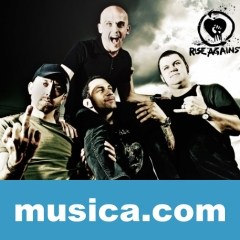 Compartir 'Sight Unseen'