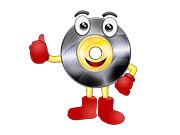 LETRA
A song is special
have it on a balcony.
Love her forever
having reason
My songs come to
particularly describing heart
checking reavilidades
A composition means
responsibility.
Suppose (background vocals)
The tasks of schools
means are
worship and sometimes
not stand and is complicated
homework as well as a
composition.
(chorus)
A composition means grab
your emotions
Not everything is easy as all
A man comes to the form
to complete your registration
for a school that ...
It's a song
A song is ilucion
no matter where you
is the moment does not matter
if you are not more
to me that I want to see
my new life
could to help another song
Singing this song one and only
lack a company
life is strong, always has a
weak side does not matter
so often a song
life is complicated
Understanding educated
This is the life
everyone can understand
A song can stop everything
elsewhere it's cold heat
find a good coat you
like talking about it not talking about clothes
mean other things.
(chorus)
A composition means grab
your emotions
Not everything is easy as all.
A girl is poor
no money
has no hair
no food
but she can sing a song
The composition
Una cancion
For you
fuente: musica.com


X