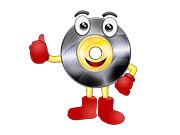 LETRA
Escríbelo ya (en inglés)
If we're crazy,
is because we go high,
high as the cosmonaut;
not the highest that understand as high,
high as the cosmonaut when he finds a life that I have,
when a guitar sounds,
when the spring sun goes down very slowly,
when I follow, staining the sheets with letters ...
[Chorus]
Spit and writes the track,
boots that you will not let you even breathe,
well grab your soul, take your pen, close your palm
stay calm, use that weapon to escape.
[x2]
I am writing as therapy,
with the stomach burning,
until the light is gray
when my notebook full of misery cries
and there is nothing better than knowing
is to me since childhood.
Now ... the bad days, good days,
the days that came reluctantly but open and Training,
loneliness and sadness, for many clubs that give him the remains of one piece.
Only hear my pain,
only makes me feel better,
has saved my arms and my weaknesses,
engine has the keys of my head and key.
I teaches hardness,
keeps me from the plaza,
only when I approach it finds expression,
straightens me and forces me to follow,
To me? The best thing that happened to me in life is writing.
[Chorus]
There is much more order in my room
that the chaos in my mind.
We are all different,
I have this gun to escape my misfortunes,
because I write my future, I erase my past,
and live my present.
You know that feeling in your stomach?
It's like feeling you stay orphan, you die.
I can soothe the pain counting it,
because I get to reflect on paper what hurts me.
Sometimes I play ceiling, background other floor.
Sometimes I go right other dismounted me.
If I am in ruins I will clean my house rubble,
ignore the angel and the devil in my shoulders,
I stain the sheets with letters,
It is another way to mourn,
but this time no hands over his eyes.
Six million ways to die,
but this does not touch me my why I run
Get out of me!
[Chorus]
Again just you and me, dear carnet.
Liberame all the hatred and all evil
I have inside.
Again just you and me, you are what is left,
when I come undone just your pages comfort me.
Take me to the world where there is no crying or pain,
and the tears I shed become poems.
Where you make me feel strong,
and do fight for my sentences
to find the next.
And what would I do without you, say,
We have spent many nights the two together
unable to sleep.
Few writing up late,
how many times I repeated those lines
until I broke my throat.
I am nothing if you go,
you're nothing if I go.
I can never devote rapping you deserve.
I know you're always, you know I'm always,
together we will continue making big issues like this.
[Chorus]

Nueva Era
Añadir Letra
Escríbelo ya
Comentar
Guardar en Playlist