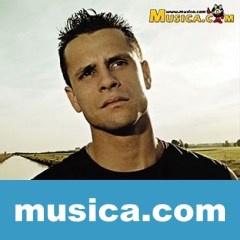 LETRA
Action Prendelo hands in the air put your pa quitate
I want people on the street you can not action your
with my microphone does awake haze becomes powerful
The room is burning lights
light my fire out clear style!
pa fire my people the price of fame rap for life!
microphone incandescent burning madness unleashed
style haze in the atmosphere itself is smart stop
cough the hippies with their hands in the air
and this is a dance party that is a vo dale
and do not stop do not stop burst baffles haze!
sientelo haze on ten with me are coming to liarla
a lot everyone dances are put between your
hands up let me hear the clap oohh Let me hear th
yeah clap clap let me hear the ooh let me hear the
clap clap like that does not stop do not stop haze is lia
fat when it appears on the scene I love my audience I like
sounds like the birds bring the cream break schemes
break your system put a lyric of invasion as an emblem
I keep my strings break condemns attacks bed price
and I burn NENAA second quarter musica pa
lp neighborhood after chronic power amplifiers
subleban daily is your car's subgravers
Watts no longer support the burning haze incendiary rap my microphone
fire on stage many rappers go bloodthirsty
and here's rap mafia no single university
haze on ten sientelo son comes to me a lot liarla
everyone dances between son put your hands up let
I hear the clap ooh let me hear the clap yeah let me
hear the clap ooh let me hear the clap clap like that
party time to move clapping rhythm ruckus in the street
loud music with police fine you $ 300 barrier
Mama abuse have already passed to the iron rings haze
botellon in sound and in full effect at the prison
on the street in schools on juvenile facilities
nobody can stop this parame no balls or are
haze makes this pace into the microphone no one
that conforms to the sport when you play war with me?
it is better that you behave sevilla live fa stric Veng
street to give your ear to play the magic mike retais
haze of style I play in another league I do not care what
that you think sientelo haze on ten with me are coming to liarla
a lot everyone dances between son put your hands up
let me hear the clap ooh let me hear the clap yeah let me hear
the clap ooh let me hear the clap clap like that
fuente: musica.com


X
Artistas relacionados