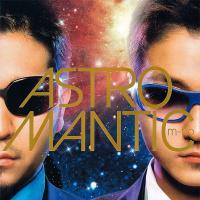 Cosmic Night Run
Letra y Canción
Añadir a Favoritas
Guardar en Playlist
COSMIC NIGHT RUN es una canción de M-Flo del año 2004, este tema está incluido dentro del disco Astromantic.
LETRA
'Cosmic Night Run'
Kyou wa nandaka oh yeah... chotto ii koto arisou...
Yeah! itsumo no ko-su no de-to ja nai so get ready!
Koi to shigoto o kondou shisou
Suisu ginkou mae de...say what?...sukoshi puran wo tatete
We get busy y'all...kisu wo shitara jikkou!
Plan a, b,...c, d, ii yokan
Dossa dossa! bosutonbakku ni tsumekonde sa!
Sanba sanba! kuruma no mado kara daiyamondo shawa-
Kagayaku seiza mo futari jime
Yatta yatta! yatta ze baby! honto da ne!
* tooku made...let's go! zeitaku ni jetty tonight!
Imasugu ni! yukisaki wa? kangaezu ni...
Ja, soshitara!
Gangsta gangsta ecstasy (prrring!)
Samishigariya ya love, escape shimasu
Hansamu na night run!
Ii ne! shatoru limousine jagguji- girls
Chillin' de bibiru na doa akeru to party!
Ii ne! entoransu made red kape-to
Pop the bottle senbure-shon
Ii ne! fashion porisu check 1!
Mafuyu na noni pichipichi girls mizugi dansu
Ii ne! whoo! you so crazy!
Kore fa-suto taiken...hey ken!
Yo, yo, yo touyou ichi no saundo mashi-n
Kureiji- ken bando daihyou tou torishimariyaku kashu!
I think i like how that sounds!
Kakenukeru supanko-ru sparkling city no na wa...
Ginza ginza supe-su ginza de okaimono sa
Gin ya gin ga mau gin ga depa-to ni kinkyuu randingu
Kosume mo purando mo jyueru mo futari jime
Yatta yatta! mankan zenseki da! honto da ne!
** konomama... let's go! yoake made jetty tonight!
Tomarazu ni... dokomademo... kono saki wa? wakannai
Science gangsta fantasy
Samishigariya na love, escape shimasu
Kozumikku na rendezvous
We at large~ tsukamarisou ni nai baby
Baby...toukyou, nyu-yo-ku, pari right! baby!
Ready for some action! kinjomeiwaku na sound
Live and direct! lady miss warp to shop the stores out
O-tokuchu-ru flow wa tokuchuu for you
Maji chu shite yo jute-mu
Yo nabeshite polishin' the leather "pikapika"
Me ga "chikachika" flash! ashita wa hyoushi...i like that!
Like this, like that, like this, c'mon
Ii ne! san, ni, ichi ii ne!
2-0-1-4(ni-zero-ichi-yo) nen made kauntodaun
Ii ne! three, two, one ii ne!
Nokori jikan ato wazuka... everybody say
Ii ne! kimochi ga ii ne!
Urayamashii ne! life is ii ne! hontou ni
Ii ne! (ii ne!) x3
Ii~~~~~~ne!!!