La Voz De la Unidad english lyrics
Letra de la canción
Today I know, That if you join everything can be different to yesterday , today we can grow , Today is , that if you join all may be different than yesterday , A new morning is in your hands my friend .

And it pa ' be worthy brother, give us a hand , the nation is bigger when we synchronize , lying if I said that this is right , we will not make this swamp is a river clear , sudo not wasted pa ' grow as a brother ' by Chile and forget it ' out of the plane , housing is just for you and any guy , if they do not change, we change it .

I'm with you, you are with me here , anyone who would like to join will not rent , my two cents is going to contribute , but not yours . mine does not do nothin ' , I suggest you throw the hand ma' who really need it really, only god knows what you expected that zeal spitting storm goes against CONTRAAAAAAAAAA !
Today I know, That if you join everything can be different to yesterday , today we can grow , Today is , that if you join all may be different than yesterday , A new morning is in your hands my friend .

Advancing team with heart , not just stereotypes we will do our best, rumba by consideration hobby , good returns, we are all in this chrominance ' .

Difficult reality to face, join forces with anyone who does not feel ...

NO! it is only in the course , we will support faith. Because we will match the pitch and this is for the people of my village .

Del Barrio to the neighborhood, wire threaded equality.

Today I know, That if you join everything can be different to yesterday , today we can grow , Today is , that if you join all may be different than yesterday , A new morning is in your hands my friend . A new morning is in your hands my friend a new tomorrow
fuente: musica.com
Letra añadida por: bazzti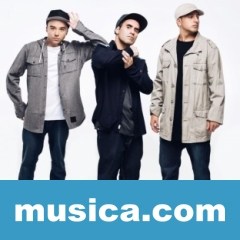 Compartir 'La Voz De la Unidad english lyrics'