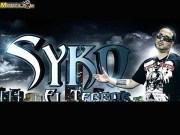 Si Soy Yo
en inglés
LETRA
Si Soy Yo Letra
I say it's not the same
That things are not equal
I walk looking
Disque federal
choir
If I am
( yes I am )
yeah, yeah, yeah
If I am
If I am ( yes I am )
if si.si
If I am
If I am ( yes I am )
if si.si
If I am
If I am ( yes I am )
if si.si
If I am
Things are not the same
Things are different
Raperitos buzzing first
And pulling fifth
With the music turned
And looking at monitors
They were left behind
I see in your rearview
You me you went manuela
You stayed with the desire
Today is Monday
' Toy gets crazy weekend
Take that Don signed me
The things changed
I have a thousand women doing
auction for my stick
From morning noce
We threw a hundred my life
And Mando told me Cash
Syko find out
And then ..
Buy cigarette carton
And pa ' movie
a Cuban who reaches my ankles
He gave me pa ' Duracell
Well I bought the Energizer
But if you gave me pal ron
And your drinking sanitizer
Metele win bro '
Metele win
That here we are
And you 're running the timer
choir
If I am ( yes I am )
yeah, yeah, yeah
If I am
If I am ( yes I am )
if si.si
If I am
If I am ( yes I am )
if si.si
If I am
If I am ( yes I am )
if si.si
If I am
Life is just a
So fail every minute
And think like a pirate
In just gold and fortune
Get up very early
The early bird catches God helps him
You fell asleep
Weather you breakfast
I dream of having money
I dream of having millions
Dreaming of a thousand acres of land
And five mansions
Dreaming limo get to the supermarket
Dreaming of a pina colada
Within the pool
Hey bro '
In this no one will lose sleep
You think you can do
Well metele Shops
You have to get their hands
Before life go
So we are ready
On the battlefield
I say it's not the same
That things are not equal
I walk looking
Disque federal
Put anything Marcos
Pa ' to fill there
choir
If I am ( yes I am )
( That's right )
yeah, yeah, yeah
If I am
If I am ( yes I am )
if si.si
If I am
If I am ( yes I am )
if si.si
If I am
If I am ( yes I am )
if si.si
If I am
Jaa!
the Terror
Mark G
Cash Drive
The fuc*** Boveda
Essence broth
We are cracking
the pitch
the Orphanage
I understand you
Naa !
We send Us!
You send it
Terror it's back
Guchu
Terror it's back
the R
You know what we're
saying
No esque you 're wrong
We are very Cabron esque
Pa ' you know
Hahaha !
the Orphanage
Datos de esta canción
SI SOY YO es una canción de Syko. Agradecemos a La Revolucion WY por haber sudido la letra de Si Soy Yo (en inglés).