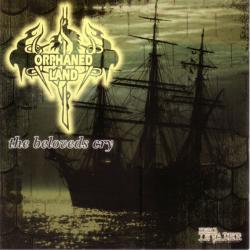 Mercy
Orphaned Land
La canción 'Mercy' se estrenó en 1998. Este tema está incluido dentro del disco The Beloved's Cry
LETRA
[Limited Edition Bonus Acoustic Live CD. Paradise Lost cover]
You live for times of solace
Within a sign there's a promise,
Don't lose all faith cause you shake at night
It's in the art of the process.
In another rhyme beyond this place.
The healing's fast enough...
Done a thousand times a thousand ways until
You've had enough...
It's mercy you're asking for cheating life
By taking more it's mercy you're asking for
Take my life or give me more...
The loss of prize possession to cure the mind's obsession
Could trade your soul for that normal life
Elite to all objections...
See beyond all tears and broken years your senses giving
Up lose all confidence at your expense your courage swallows up
Más abajo podrás valorar y comentar la canción Mercy.
Puntuar 'Mercy'
¿Qué te parece esta canción?
-
0 votos
* Gracias a Encuestas por haber añadido esta letra el 30/3/2010.
Comentar Letra
Comenta o pregunta lo que desees sobre Orphaned Land o 'Mercy'
Comentar
+ Orphaned Land
Canciones del Disco
Música Relacionada