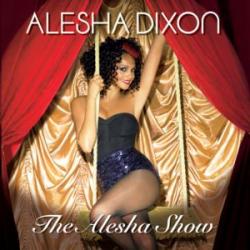 Do You know the way it feels
Alesha Dixon
La canción 'Do You know the way it feels' se estrenó el . Este tema está incluido dentro del disco The Alesha Show
Al final de la letra podrás puntuar su calidad, comentar sobre ella, acceder a más canciones de Alesha Dixon y a música relacionada.
LETRA
Have, you felt the pain?
Of a love so deep you think your heart might break,
Has someone touched your soul?
So deep inside, did you feel your whole world stop the
moment that, you looked into their eyes?
Oh do you know why its like
Chorus
Do you know the way it feels, when you love someone so bad
Ya can't think of nothing else, but the touch of their hand
And you wonder what the way you know you know you can
Do you know the way it feels
Have you had those night when you can't see, cause the
picture of their face is all you see?
You know you need that love like you need air
And you find it hard to breathe
Sometimes when you
Más abajo encontrarás canciones relacionadas con Do You know the way it feels.
Puntuar 'Do You know the way it feels'
¿Qué te parece esta canción?
-
0 votos
* Gracias a alexmar986 por haber añadido esta letra el 17/5/2010.
Comentar Letra
Comenta o pregunta lo que desees sobre Alesha Dixon o 'Do You know the way it feels'
Comentarios (6)
+ Alesha Dixon
Canciones del Disco