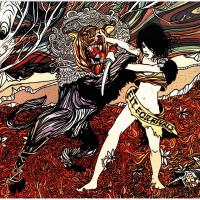 Reason Letra
Añadir a Favoritas
Guardar en Playlist
REASON es una canción de Fit For Rivals del año 2009, este tema está incluido dentro del disco Steady Damage.
Letra 'Reason'
Prove to me you're just like them so I know I'm right again
You've changed throughout the years, but yet I remained here
It's such a shame to see you go, it's for the best I know
Whoa, what's your problem?
Things can't get any worse (can't get any worse)
Nothing you can coerce
Nothing you can do
Now except your fate
Give me, give me one good reason
To believe in you again, in you again
And when you try to come back and say you're sorry again
We'll turn our backs and forget that you ever came
So here's our farewell the pressure is all off of us now
Whoa, what's your problem?
Things can't get any worse (can't get any worse)
Nothing you can coerce
Nothing you can do
Now except your fate
Give me, give me one good reason
To believe in you again, in you again
Give me, give me one good reason
To believe in you again, in you again
Give me, give me one good reason
To believe in you again, in you again
Give me, give me one good reason
To believe in you again, in you again
Give me, give me one good reason
To believe in you again, in you again
Give me, give me one good reason
To believe in you again, in you again