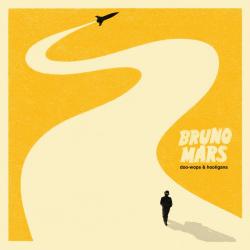 The Other Side
Letra
Bruno Mars (ft. Cee Lo Green & B.o.B)
LETRA
The Other Side (Letra/Lyrics)
Truth of the matter is I'm complicated
You're as straight as they come
You go 'bout your day baby
while I had from the sun
It's better if you don't understand
Cause you wont know what it's like
Til you try
You know I've been waiting on the other side
and you, all you gotta do is cross the line
I could wait a whole life time
but you just gotta decide
You know I
I've been waiting on the other, waiting on the other side
We would live forever
Who could ask for more
You could die if you wanted
But baby what for
It's better if you don't understand
And you won't know what it's like
Til you try
chorus
If they say life's a dream
call this insomnia
Cause this ain't Wonderland
it damn sure ain't Narnia
And once you cross the line
you can't change your mind
Yeah I'm a monster
but I'm no Frankenstein
And quite frankly
I've been feeling insane in between my eyes
I really cant explain what I feel inside
If you knew what I was you's would run and hide
Many have tried to go into the night
cross over the line and come back alive
But that's the price we pay when we living on the other side
chorus
It's better if you don't understand
It's better if you don't understand
It's better if you don't understand
It's better if you don't understand
It's better if you don't understand
It's better if you don't understand
Datos de The Other Side
THE OTHER SIDE es una canción de Bruno Mars y Cee Lo Green & B.o.B que se estrenó el , este tema está incluido dentro del disco Doo-Wops & Hooligans. Agradecemos a xbasthiian por haber sudido la letra de The Other Side.
Sobre The Other Side
Toda la canción habla de cómo Bruno Mars, Cee-Lo y B.o.B. son tan diferentes de la gente normal que viven en un reino completamente distinto, donde la gente no lo entenderá a menos que hayan estado allí. Y cuando otras personas lleguen allí, no lo apreciarán tanto, así que sería mejor que no lo entendieran en absoluto.