Letra de la canción
Impossible
That's what they call when it becomes too difficult
I'm lying because my fight is gone
Plus it's what you do in the dark
Inconceivable
When what you need goes beyond what you know
There could be more than what I born in
Life is more than a film

What if you dream?
What if I choose to believe?
It is more what I see
Faith can move a mountain

A promise can be found when
i believe

It is the wish that you put in my heart
And although it seems much bigger than me
You've given me a place to start
Irreplaceable
Who really wants a life that is false?
When there is a life of possibilities
When the impossible is what you get.
What if you dream?
What if I choose to believe?
It is more what I see
Faith can move a mountain

What if you dream?
What if I choose to believe?
It is more what I see
Faith can move a mountain

A promise can be found when
i believe
i believe
i believe

What if you dream?
What if I choose to believe?
It is more what I see
Faith can move a mountain

What if you dream?
What if I choose to believe?
It is more what I see
Faith can move a mountain

A promise can be found when
i believe
i believe
i believe
i believe
i believe
fuente: musica.com
Letra añadida por: Hugo De Jesus (#14.243)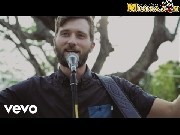 Compartir 'Believe'