HOPE IT'S TOO LATE
I hope it's too late and you're already too far gone,
'Cause my heartaches whenever I'm away too long
'Cause if I miss you even by a minute I lose my whole world
And everything in it, I never want to say goodbye.

Baby 'cause I, hope it's too late
To change your mind, 'cause I'm never changing mine
And I just gotta say it's gotta be you, until the end of time
And I, hope it's too late.

To turn back, we can't turn back the hands of time
It was over the moment that your eyes met mine
And now I find...
When I'm with you, hours seem like minutes
You're my whole world, everything that's it's in it
Nobody's gonna say goodbye.
Baby 'cause I, hope it's too late
To change your mind, 'cause I'm never changing mine
And I just gotta say it's gotta be you, until the end of time
And I, hope it's too late.

Time keeps ticking away;
If I'm right here you'll never escape
Baby 'cause I, hope it's too late...
I don't want to say goodbye.

Baby 'cause I, hope it's too late
To change your mind, 'cause I'm never changing mine
And I just gotta say it's gotta be you, until the end of time
And I, hope it's too late.
Tell me it's too late and you're already too far gone
fuente: musica.com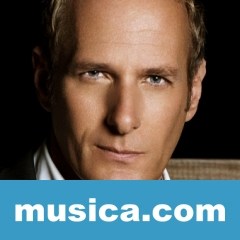 Ficha de la Canción
Título:
HOPE IT'S TOO LATE
Grupo/Cantante:
MICHAEL BOLTON
Letra añadida por:
muro16respect
Letra escrita por:
EMANUEL KIRIAKOU,MICHAEL BOLTON
Letra publicada por:
SONY/ATV MUSIC PUBLISHING LLC