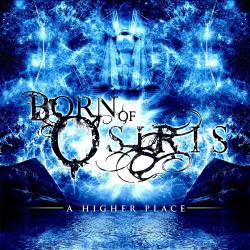 An Ascent
Born Of Osiris
Añadir a Favoritas
La canción 'An Ascent' se estrenó en 2009. Este tema está incluido dentro del disco A Higher Place
Al final de la letra de la canción 'An Ascent' podrás puntuar su calidad, comentar sobre ella, acceder a más lyrics de Born Of Osiris y a música relacionada.
LETRA
I am with you.
Feel the shadows close on me.
Losing out so try and see.
My eyes will fall back into the ground.
Flight drags on.
Pick up yourself quietly.
And let the next victim be your last.
But this time a moment has already passed.
This time I can see us looking back with a smile.
Travel to a place, be anxious and lets change.
Retrace the way that we came.
Let's never go back again.
Forward we supply.
We supply the weight on your shoulders.
We're pushing until the last one subsides.
Cast me down the depths.
Your vision is unholy.
But I'm not the one to save you.
My outward march resides
Más abajo podrás valorar y comentar la canción An Ascent.
Puntuar 'An Ascent'
¿Qué te parece esta canción?
-
0 votos
* Gracias a Frö por haber añadido esta letra el 15/9/2010.
Comentar Letra
Comenta o pregunta lo que desees sobre Born Of Osiris o 'An Ascent'
Comentarios (2)
+ Born Of Osiris
Canciones del Disco