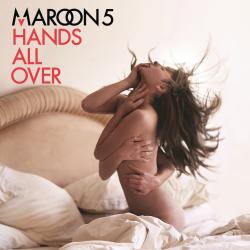 LETRA
Runaway (Letra/Lyrics)
What am I supposed to do with this time?
If there's so many holes, I stay afloat
But I feel out of control
So petrified, I'm petrified
What am I supposed to do to get by?
Did I lose everything? I need to survive
'Cause at 4am, when the sweat sets in
Did you get my message? Did it send?
Or did you just get on with your life?
Oh
I'm taking time to thinking I
Don't think it's fair for us to
Turn around and say goodbye
I have this feeling when I
Finally find the words to say
But I can't tell you if you turn around and Runaway, runaway
What am I supposed to do with these clothes?
It's my twisted way of keeping you close
I'm a nervous wreck, I'm a broken man
Did you get my message? Did it send?
Or do get along on your own?
I'm taking time to thinking I
Don't think it's fair for us to
Turn around and say goodbye
I have this feeling when I
Finally find the words to say
But I can't tell you if you turn around and Runaway, runaway
And it breaks me down when I see your face
You look so different but you feel the same
And I do not understand
I cannot comprehend
The chills your body sends
Why did it have to end?
I'm taking time to thinking I
Don't think it's fair for us to
Turn around and say goodbye
I have this feeling when I
Finally find the words to say
But I can't tell you if you turn around and Runaway, runaway
I'm taking time to thinking I
Don't think it's fair for us to
Turn around and say goodbye
I have this feeling when I
Finally find the words to say
But I can't tell you if you turn around and Runaway, runaway
Runaway, runaway
Turn around and
Runaway, runaway
Runaway, runaway
But I can't tell you if you
Runaway, runaway
Turn around and runaway