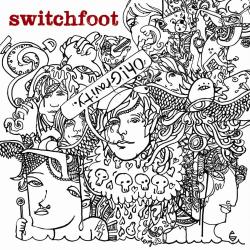 LETRA
Amateur Lovers (Letra/Lyrics)
Everyone I know
Needs love like drugs
Like a common cold
We could never shrug
My baby and me
We're missing the same stuff
We've all got a disease
Deficiency of love
Every day we still try
Every night we still cry
Driving home on the 805
We don't know what we're doing
We do it again
We're just amateur lovers
With amateur friends
I can tell you what you're thinking now
Before you think it you can settle down
We don't know what we're doing
Let's do it again!
Try to play it down
But it never stuck
I tried to bail this town
I'm getting no such luck
When nobody's around
I keep my eyes on the clock
There ain't a cure I've found
In all my times around this block
Everyday we still try
Every night we still cry
We drive it home on the 405
I can tell you what you're thinking now
Before you think it you can settle down
Our lovin' isn't gonna burn us out
Professional?
Datos de esta canción
AMATEUR LOVERS es una canción de Switchfoot que se estrenó el , este tema está incluido dentro del disco Oh! Gravity.. Agradecemos a DDaviDD por haber sudido la letra de Amateur Lovers.