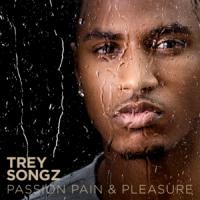 Blind
Letra y Canción
Añadir a Favoritas
Guardar en Playlist
BLIND es una canción de Trey Songz que se estrenó el , este tema está incluido dentro del disco Passion, Pain & Pleasure.
LETRA
'Blind'
Chicu un Chicu un Chicu un songz
He left his heart at the counter
Met a stranger in a foreign town
They say the city was pretty
They say what goes around comes back around
And then there's a sound
What's that sound? That', That's panic
(Uh) Skitsofrantic (Un) psychopathic
Lover.
Look through his eyes she look
So beautiful.
Look through his eyes she looks
So harmless
And out of the sky pain starts falling down
And out of the sky his eyes go blind, blind
His eyes go blind, blind, blind
His eyes go blind, blind, blind
Chica un (ohhh) chick un (oh)
He left his face on the table
Put his nose smack dead on the line
And you can check at the bar he's talk
Of the town now, now, now, now
His new love can no longer be found
Hey what's that sound?
Listen out for the sound of paramedics
(Un) just forget it (Un) he should have seen it
Look through his eyes she looks
So beautiful.
Look through his eyes she looks
So harmless
And out of the sky pain starts falling down
And out of the sky his eyes go blind, blind
Look through his eyes she looks
So beautiful.
Look through his eyes she looks
So harmless
And out of the sky pain starts falling down
And it ain't nowhere to run ain't no where to hide
(You can't run, you can't hide through his eyes)
Look through his eyes she looks so, looks so beautiful
And through his eyes she looks so harmless
And out of the sky pain starts falling down
And out of the sky his eyes go blind. Blind
His eyes go blind. Blind, blind