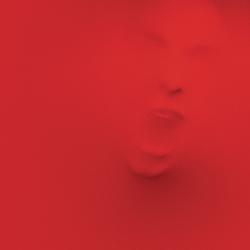 LETRA
Tell yourself it's over now
Try to kindle a broken vow
If only you could find the strength
To kill the memories
These empty pages never turn
You lit the flame and let them burn
You tried to bury me so deep
Wouldn't that be neat?
Will your hope die alone?
Will you feed on your own?
Can you just turn away and let me go?
Lie to me
You can feel
That this love was never real
Walk away
You can learn to love again
Lie to me
You can leave
I'll still be here when you see
You're not alone
You don't have to run again
And leave me in denial
All your secrets crawl inside
You keep them safe, you let them hide
You've been drinking in your brain
To kill the memories
So close your eyes and let it hurt
The voice inside begins to stir
You're reminded of all you used to be
Can you just turn away and let me go?
Lie to me
You can feel
That this love was never real
Walk away
You can learn to love again
Lie to me
Watch me bleed
'cause I'll still be here when you see
You're not alone
You don't have to run again
And leave me in denial
All the pain you feel
It starts to grow inside
-
And you can't let it die
If you believe you'll never find
A reason to love again
Lie to me
Watch me bleed
I'll be here when you see
You're not alone
You don't need to run
Lie to me
Watch me bleed
'Cause I'll still be here when you see
You're not alone
You don't have to run again
And leave me in denial
You can learn to love again
Leave me in denial
fuente: musica.com

Canciones del disco

X
Artistas relacionados