POT OF GOLD
(The Game ft. Chris Brown)
Chorus:
All this bright light is not for me
I close my eyes and imagine I'm home!
I miss the days when life was simple,
But if I never try to follow that rainbow
In search for the pot of gold!
Oh, oh, oh!
In search for the pot of gold!

There's a motherout there right now
About to have the next Lebron
Searching for a pot of gold like a lepricon,
They say death comes in three, two next in line,
I lost a best friend for the second time.
Now I'm on the quest to find peace,
Still gotta carry my peace and soo-woo when its reppin' time
Yall don't understand, I'm misunderstood,
Get in the smoke two more hours, then I'm done for good.
So ten million records ain't mean the hood,
It's a cold world, everybody in the hood
And everybody doing time , staying here strong,
You still got a chance to let, even though you did wrong.
Chorus:
All this bright light is not for me
I close my eyes and imagine I'm home!
I miss the days when life was simple,
But if I never try to follow that rainbow
In search for the pot of gold!

Sometimes I try to do good,
But I just can't be!
It's hard to get myself to do things that ain't me.
You all should thank me,
But my haters try to send me home early,
But you can't New Orleans saint me
I ain't a saint B, I aint a god God,
I ain't an angel neither but I try hard yall.
I'm lightin' up for my soldiers at war,
as I sit back and watch the ashes of my cigar fall.
Wayne just came home and tip back at the yard dog,
Guess Pujol aint the only one playin' hard ball
Chorus:
All this bright light is not for me
I close my eyes and imagine I'm home!
I miss the days when life was simple,
But if I never try to follow that rainbow
In search for the pot of gold!

Oh, see the thing about all of us,
We never know just what we find.

Chorus:
All this bright light is not for me
I close my eyes and imagine I'm home!
I miss the days when life was simple,
But if I never try to follow that rainbow
In search for the pot of gold!
Yeah! In search for the pot of gold.
fuente: musica.com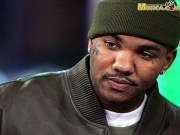 Ficha de la Canción
Título:
POT OF GOLD (FT. CHRIS BROWN)
Grupo/Cantante:
THE GAME
Letra añadida por:
chipamogli
Escrita por:
ALEX SCHWARTZ,JOE KHAJADOURIAN,JAYCEON TAYLOR,SAMUEL JEAN,CHRISTOPHER BROWN,RYAN MILLER,ADAM GARDNER,BRIAN ROSENWORCEL
Publicada por:
SONY/ATV MUSIC PUBLISHING LLC,WARNER/CHAPPELL MUSIC, INC.,UNIVERSAL MUSIC PUBLISHING GROUP