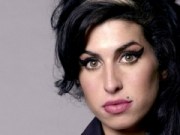 Get Over It Letra
Añadir a Favoritas
Guardar en Playlist
GET OVER IT es una canción de Amy Winehouse.
Letra 'Get Over It'
Get over it
Get over this
(Jtwr)
First time that I saw your eyes, from afar
Beauty like the sunrise or the stars was like raw
I wanted you
Fell in love with you
Needed you
Wanted to be with you
Sleep with you
Live a life with you
But I was nervous
I was uncertain
Life for me had never been working
Too much hurtin'
But we hooked up
Fell in love
But was it love?
Was it real love?
We made love
Spasm that I've put you on
Tantrums that I've put you on
Thought our love was strong
But it ain't no like that
Sex
We keep getting vexed
Shit is getting complex
We keep getting stressed
Girl, what is up with you?
There ain't no peace in you
Trying keep us
Reaching my peak with you
What, you're leaving who?
Not me that's not true
What, you're leaving who?
You're not leaving me
(Amy)
I can't see you now
So let's just put each other down
I'm so sick of this shit
So get over it
Just get over it
You're exactly the same
And we weren't through all the bad habits again
It's like nothing has changed
'cause when we kiss
It's not right
Something's strange
We've been here so many times before
So understand why I can't see your face no more
The chemistry we had is dead
You might as well be fuc*** me in my head
(Jtwr)
You bang a next guy
I'll bang a next girl
But you're still my world, cherry
You are still my girl
You're my only girl
But it seems you ain't having it
Girl you're full of shit
Fooling fits like you're on a acid trip
I wanna quit you
But I can't
I love you
Girl I need you
Said our love was true
What is up with you?
Another night
Yeah another fight
Our last maybe
Why do you keep yelling all the time
Fine, it's over
And it was 'till the other evening
Had our secret meeting
Creasing up the sheets in
Are we through?
Are we really through?
Are we back together?
Are we just me and you?
What is going on?
This is long
This is wrong
Is our time standing still or is it time to move on
Let me know cause i don't know
What i blow blow
You won't let me know
No no wanna know
If your body's a no go
Can't be having this
End up having kiss
Started with a kiss
Life of bliss
Yes it was
Like this
But I guess it is
So that's it
I quit, can't be taking much more of this
So I guess this' goodbye and so-long
So long girl
Gotta move on
Move along
Gotta be strong and hold on
man it's hard
(Amy)
I can't see you now
Let's just put eachother down
I'm so sick of this shit
Get over it
Get over it
I can't see you now
Let's just put eachother down
I'm so sick of this shit
Get over it
Get over it
I can't see you now
Let's just put eachother down
I'm so sick of this shit
Get over it
Get over it