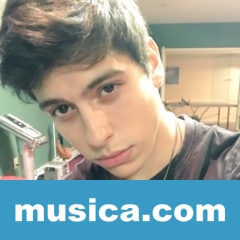 LETRA 'MY FIRST KISS'
Uh Uh
My First Kiss...
You remember your first kiss?
Was it at the playground?
.......
or at the movies?
Well this is my story..
We meet on a Thursday
On the way of my class on the hallway
I Stop two steps and she said hey
I introduced myself told you my name
She said nice to meet yah
Maybe after school we can meet up in the Rk or get pizza
I said cool lets be .....
All they long i watch the time
Couldnt get her face out of my mind
I Remember that Yesterday right after school
We went to the RK
We had so much fun we looked the sun said
She looked my eyes and before she left she
Give me my first kiss..
She put it right here on my lips
Iv never ever felt like this
from K I S S Kiss
*My favorite girl*
She gave me kisses, gave me kisses,gave me kisses whuuuoh whuuuoh Me dio besos..give me kisses...gave me kisses
gave me kisses....Me dio besos...