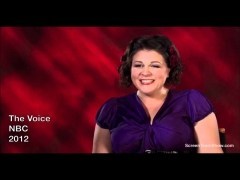 How Often?
LETRA
How Often? Letra
Why do I feel like I'm giving something up?
Closed window, opened door.
Even his writing looks like mine...
somehow I've hit the floor.
Taking a chance, when I'm not sure, on something new.
But will he tell me I possess every quality
he'd ever looked for in another human being too?
And he said, "You're the unobtainable."
And now I'm the enemy 'cause I couldn't decide.
And he said, "I knew from the minute that I sat down next to you
that you could never be mine."
Taking a shot, get myself off of this silver screen.
Oh, but will anyone else ever tell me just how much they feel it means?
And I guess I sort of knew it was too good to be true,
but when it's right in front of you,
you never really see it do you?
And I was just afraid of the things we could be,
and that they'd be bigger than we could conceive.
And maybe I'm crazy for thinking,
that you might've been perfect for me
but you always say just what I want you to.
If this is what I think it is I'm gonna have to change my plans
'cause I don't want to go on with anyone but you.
How often does it happen?
How often does this come around?
How often will I feel this found?
How often will I hear the sound?
How often does this come around?